The CATIA V5 certification program supports three levels of expertise per application domain: Specialist, Expert and Master. Different tracks across these levels respond to career needs. Tracks correspond to CATIA products.
Creo is a family or suite of Computer-aided design apps supporting product design for discrete manufacturers and is developed by PTC. The suite consists of apps, each delivering a distinct set of capabilities for a user role within product development.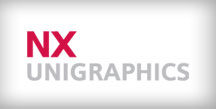 NX, formerly known as "UG". NX is an advanced high-end CAD/CAM/CAE, which has been owned since 2007 by Siemens PLM Software.It is used, among other tasks, for:Design (parametric and direct solid/surface modelling)& Manufacturing finished design by using included machining modules.
AutoCAD is a commercial computer-aided design (CAD) and drafting software application.AutoCAD is used in the industry, by architects, project managers, engineers, graphic designers, city planners and other professionals.
The ANSYS Workbench environment is an intuitive up-front finite element analysis tool that is used in conjunction with CAD systems and/or DesignModeler. ANSYS Workbench is a software environment for performing structural & thermal analyses
Fusion 360 This course introduces you to the user-centered design process, a process typically used in product and industrial design. Students use Fusion 360 as the 3D CAD/CAM tool to model a lunchbox based on user needs.